Simulated Based Education- Operational Research
Effectiveness of Simulation Based Education on midwifery skills among pre-service and in – service trainees from selected institutes of Nepal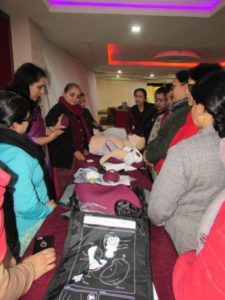 An operational research for a period of 2 years among pre-service midwifery students and in-service trainees aims to evaluate the effectiveness of SBE in their competency as well as to evaluate the feasibility of implementation.
GIZ in collaboration with Laerdal has established Simulated Based education lab in two midwifery institutions and seven skilled birth attendant (SBA) sites of Nepal in partnership with NHTC. For pre-service participants, the study will be conducted in two institutions – Kathmandu University (KU) and National Academy of Medical Sciences (NAMS) where Bachelor of Midwifery is being taught. In case of in–service participants, preliminary data will be collected from the training site in Kathmandu and the follow-up assessments will be done in their respective training sites over a period of six months.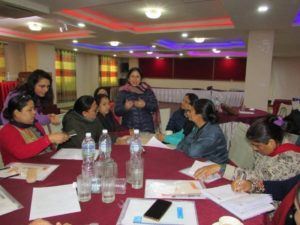 A mixed method will be used to assess knowledge, skill competency and perception of the participants before simulation-based training and at six months following the training. Barrier and enabler for the initiation of SBE lab in the educational institution and training center will be assessed through In Depth Interview and Focus Group Discussion with faculties, SBA trainers, Institution head, representatives of government body (NHTC) and partner organization.